Piedmontese originated in the Alpine region of NORTHERN ITALY, called Piedmont a secluded pocket naturally protected by the Alps. AUROCHS, (bos Taurus) an ancient European cattle populated this region. Approximately 25,000 years ago.

Zebu cattle (bos Indicus) began a massive Westerly migration from Pakistan. The leaders of this migration entered the Piedmont Valley and were forced to stop because of the surrounding Alps.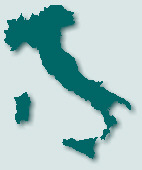 THE TWO DISTINCT BREEDS FUSED OVER THE LAST 25,000 YEARS TO BECOME THE PIEDMONTESE OF TODAY.

In 1886 the Italian farmers noticed the development of the trait known as MUSCLE HYPERPLASIA, and had the foresight to see that this trait was a most desirable one for the production of beef. The first herd book was opened in 1887 and since then selection has been oriented towards the elimination of the detrimental aspects usually associated with muscle hyperplasia. The Piedmontese seed stock now available in Australia is a combination of the best bloodlines available from CANADA, NORTH AMERICA AND ITALY.

Australia has had Piedmontese for more than ten years and has some of the best bloodlines in the world. The emphasis is very strongly on full bloods for stud and commercial cattle production, as opposed to purebred programs. The Association wishes to foster the retention of the best traits and characteristics of the breed and believes a full blood policy is the only way to achieve this.